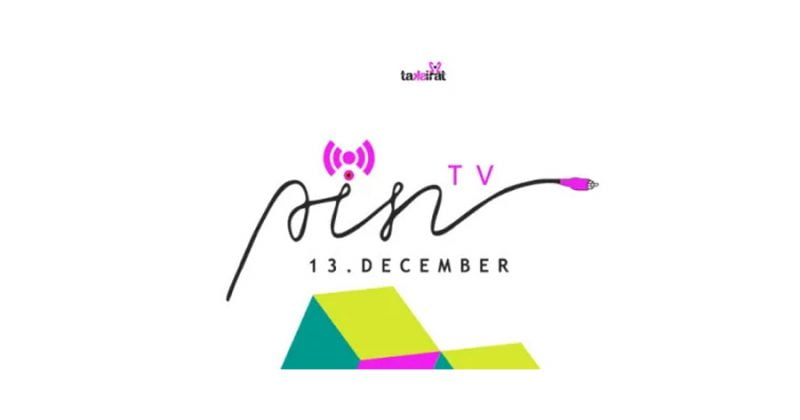 December 2, 2020
PIN TV: 24 Hour no party people
That's how, sitting and thinking out of the scene, the idea for PIN TV – 24 hour NO party people! was born.
22 years in a row, Taksirat Festival is a small cube in building the cultural life in our society.
PIN TV is an all-day program, packed in a tv format with the length of 13 HOURS, that will exclusively be broadcasted on 13th of December (Sunday), with the title "24 hour NO party people", on MRT3, as well as Facebook, YouTube channels of Taksirat Festival and the PIN Music Conference.
Its character is dynamic, and its goal is finding a unique way to document all the events and developments of the creative industry in the past period.
The whole program will be free to watch, share and enjoy in the experience of the hundred's music professionals, friends and collaborators from 40 different countries.
—————————
Find out what does the POPE ask for in his backstage rider, the favorite bands of HELSINKI from LA CASA DE PAPEL, the songs that ROCCO SIFFREDI admires, will EXIT FESTIVAL, POHODA оr GLASTONBURY go on, do we need music EXPORT bureau in Macedonia, how to make money from TIK TOK, what are the FEE amounts in the world of music…
But, not only that, the Taksirat crew, quiet and disciplined, realized 20 CONCERTS! You will have the exclusive opportunity to watch them on 13th on PIN TV, and all throughout December, a month traditionally reserved for Taksirat Festival.
SUPERHIKS, BERNAYS PROPAGANDA, KIRIL DZAJKOVSKI, LJUBOJNA, DZAMBO AGUSHEV, Luzer Fest winners – CUT YOUR NIPPLE, ANTONIE VESKOVSKI, FUNKY FRESH DJ'S, PERIJA, YON IDY, TOKA SHITET will bring to you the beauty of Skopje, which will be a host to performers from Uganda, Canada, Slovakia, Greece, Czech Republic, France, Belarus, as well as three bands from the focus country at this year's PIN – Germany.
Watch PIN TV at Taksirat #22 – your traditional filter of fresh air.
TAKSIRAT FESTIVAL PRESENTS: PIN TV