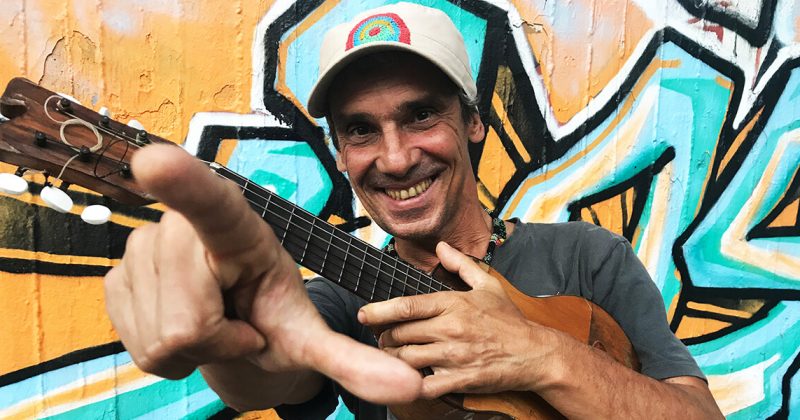 September 15, 2022
Manu Chao Acoustic in MKC!
After the two sold-out concerts of "Dead Can Dance" in Skopje, the program of the 24th edition of TAKSIRAT continues with the third already completely sold-out concert: Manu Chao Acoustic in MKC.
And soon many more new performers and events will be announced within the framework of TAKSIRAT Festival.
This time with the most intimate concert in his career, Manu Chao together with guitarist Luciano Eduardo Falico and long-time musical partner, percussionist Filip Tebul, will perform in front of his audience in Skopje in an acoustic line-up. Namely, since his first performance in Macedonia, which took place in 2002, he was remembered as one of the best that the Macedonian audience has seen. From that special moment, Manu Chao has been considered a friend of Taksirat, Skopje and Macedonia, and each of his visits to us brings mutual immeasurable joy, as he himself wrote in the announcement of this concert.
From the founding of the famous group "Mano Negra" in 1987 until today, Manu Chao is the artist who filled even the biggest stadiums around the world, sold millions of albums and recorded countless hits that climbed to the top of the charts, especially in the countries of Europe and Latin America, such as "Clandestino", "Bongo Bong", "Me Gustas Tu", "Mala Vida" and many others. In his music he combines different cultures and influences, punk, rock, ska, reggae, salsa and traditional songs in which he conveys defiance to the challenges of today's world; from immigration to consumerism and globalization.