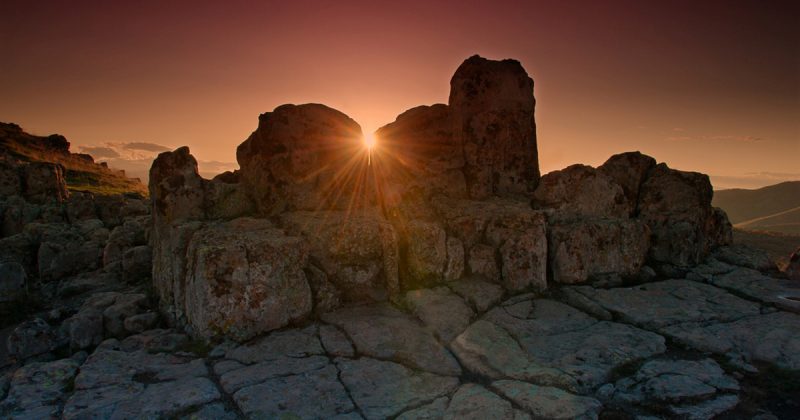 Multimedia event at the megalithic observatory KOKINO – with a carefully selected program for all-day enjoyment under the open sky at the magnificent location and we give a different liveliness and affirmation without disturbing the atmosphere and spirit of the site.
Concerts, educational workshops, video installations, lectures, tourist walks, children, exhibitions, theater – everything from KOKINO: Fortress of the Sun. In all segments of the event, each corner will talk about their own history, about the art inspired by the centuries before and after the creation of Kokino, until today. Activities and pereformances that at the foot of Kokino, along the long path / route and the space of the observatory will present hundreds of different authors in the field of literature, art and culture, in a magnificent three-day blend of different artistic rights of Macedonian art.
So far, the festival has had three editions, but we hope for many more as we believe that Kokino, which is a UNESCO protected site and marked as 4th most important observatory in the world according to NASA, has the potential to become one of the biggest and most important tourist places in Macedonia.
Top artist that visited this festival:
Dragan & Ratko Dautovski, Foltin, Kiril Dzajkovski, Toni Kitanovski, Ljubojna, Sethstat, Gish, 21 Vek, String Forces, Foolish Green, Perija, Dina Jashari, Toka Shitet, Letecki Pekinezeri, Chalgia Sound System, Dzengiz Ibrahim, Muhamed Ibrahimi...