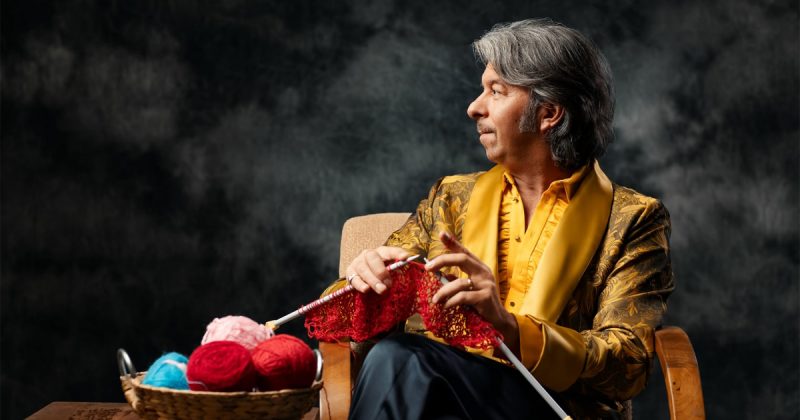 »I'm a charlatan. I don't have a degree, I can't read music, but I compose movie scores. I figured out playing music is the highest level of charlatanism and para-science. It's made for people like me.«
Over a career spanning thirty plus years, the singer-songwriter Magnifico has had a succession of big hits throughout the Balkan region. Building on his impish exuberance and taboo-breaking lyrics, he had established himself as the unchallenged master of the genre he dubbed Balkan-disco-schlager.
In 2002 he was the mastermind behind the Slovenian Eurovision entry 'Only Love', putting a trio of transvestites on the pan-European stage long before Conchita Wurst. His breakout moment came in 2004, when Sony Music Entertainment released his fourth studio album 'Export/import', featuring the smash hits 'Hir ai kam, Hi rai go' and 'Giv Mi Mani'. His fifth studio album 'Magnification' was put out by Piranha Musik, the album's first single 'Zum zum' blending a barrage of surf guitars with the sound of the gypsy saxophone wizard Ferus Mustafov.
Yet it was his collaboration with the Serbian Army Orchestra Stanislav Binički that netted him his biggest success to date.
'Pukni zoro', the crowning ballad of the 2010 'Montevideo, bog the video' soundtrack, is the perfect example of a piece of art transcending its author. The song had now all but supplanted the Serbian national anthem at high-level sporting events, and hearing it sung in unison by 50 000 voices at the legendary Belgrade Marakana stadium is an experience one isn't likely to forget. As Magnifico himself is fond of musing: »My friends, the Gypsies, are clapping me on the back, shouting: 'Magnifico, well done! This is the most lucrative song in our repertoire by far. Whenever we play it after midnight, the money just comes pouring at us in a flood!'«
After a sold out arena in 2017 at his hometown Ljubljana, 2018 brings a new successful collaboration with a well-known director Dragan Bjelogrlić. Song Divna that is a part of a record-breaking series Senke nad Balkanom becomes a new anthem in bars around Serbia. 
Booking agent
Nela Peshovska
E-mail