Konstrakta & Zemlja Gruva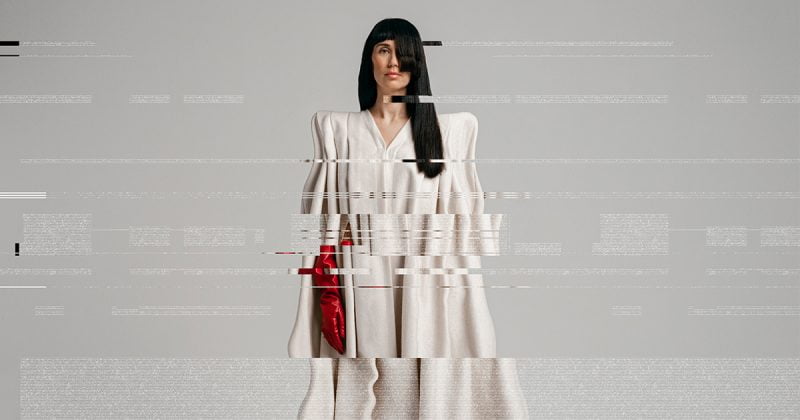 Konstrakta is the pseudonym of Belgrade-born Ana Djuric, a former professional architect turned songwriter, composer and vocalist. As a member of the critically acclaimed Serbian band Zemlja gruva (Land of Groove), she has performed at some of the biggest music festivals in Serbia and the Western Balkans, including opening for artists Cee Lo Green and Nouvelle Vague. The band was also chosen to open Amy Winehouse's last concert in Belgrade in 2011.
Since going solo in 2020, Konstrakta has approached music with the expressive tools of multimedia and conceptual art, participating in the creation of every music video they release. Music has now become primarily a vehicle for the lyrics he writes, as he is interested in contemporary social and emotional phenomena.
Konstrakta represented Serbia at the Eurovision Song Contest 2022, where she placed 5th with the song "In corpore sano". She also won the Marcel Bezansson Artistic Award, an official Eurovision prize awarded to the best artistic performance, voted for by the commentators from each participating Eurovision television station. Those who have not followed her work before found her Eurovision performance to have a similar sense of conceptual approach to that of her Serbian compatriot and artistic inspiration Marina Abramović, and also found Konstrakta's authenticity and creativity refreshing and unique.
'In Corpore Sano' is part of the 'Triptych' project, which also includes the songs 'Nobl' and 'Mekano', all written by Konstrakta. Apart from socially relevant messages, 'Triptih' also has a visual line conceived and designed by Konstrakta.
Booking agent
Login Kociski
E-mail
Konstrakta - In Corpore Sano (Eurovision Semifinals 1)