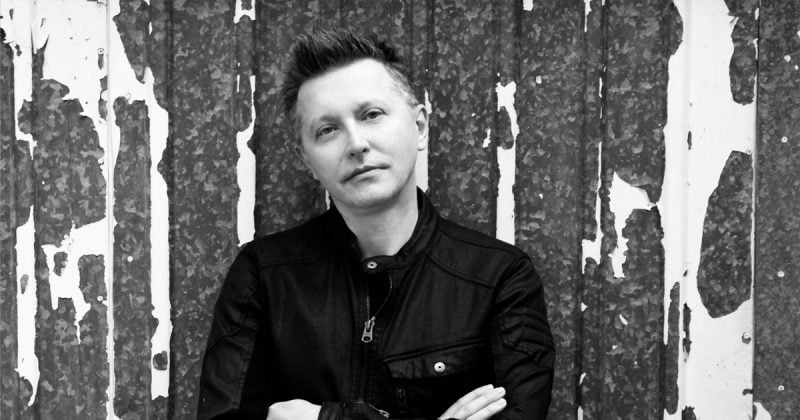 With a successful music career spanning over the course of two decades, Djaikovski is without a doubt one of the most respected and critically acclaimed electronic artists from the Eastern European region.
He is regarded as world music legend and founding father of the global phenomenon known as Balkan Beat. Djaikovski is one of the pioneer producers to introduce Balkan ethnic sounds to the modern dance production and also an accomplished composer of film and theatre music.
The explosive performances of his live band, now feature MC, trombone, trumpet and violin. The new concept pushes the Balkan Beat template even further, combining it with glitch hop and Jamaican influences. The result is a funk fueled crowd pleasing experience, destined to conquer any stage and leave the audience asking for more.
Already introduced at some of the biggest music festivals in Europe like Pohoda, Woodstock, Exit Festival, Repercussion Festival, Rock for People, Latino Roc, Sziget, Rocktamule, Les Vieilles Charrues, Au Foin De La Rue, Festival Les Z'Eclectiques, Gypsy Jazz Festival, Djaikovski is  constantly leaving the audience amazed. The proof for his performance are all the awards he has won for best live performance on some of the biggest European festivals.
"Sounds like a soundclash between DEAD CAN DANCE and BREAKBEAT ERA via Ennio Morricone and Lalo Schifrin. Fantastic."
– SURF 107.2 RADIO
"Exotic and brilliant, Kiril does things with music that just shouldn't be possible. KIRIL is, without any doubt, a musical genius and a true alchemist of sound. And Homebound is a masterpiece of sonic artistry and perfection."
– ELECTROAGE
Booking agent
Login Kociski
E-mail
Djaikovski - Jungle Shadow
Djaikovski feat MC Wasp & Ghetto Priest - Lion's Den